Private detectives in Europe
Thanks to the collaboration agreements reached with the best European detective agencies, we can offer you our investigation service throughout practically the entire European Union.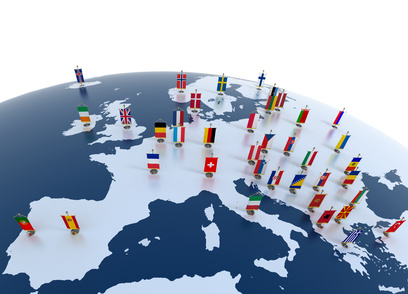 Despite the legislative differences that regulate the work of private detectives in each member country of the European Union, we carry out international investigations respecting the different regulations in order to achieve the necessary legal validity.
If the situation requires it, we combine teams of different nationalities for the correct resolution of the investigation, avoiding problems of international validity.
The distance between countries does not prevent investigations from being carried out at the same speed as a national investigation. Cooperation between the various private detective agencies private detective agencies is direct and fluid, optimizing resources in each country to obtain the best result.
The most requested services at European level by our clients are:
In Europe without borders, many people change their country of residence at their convenience. Some are fleeing from old debts, alimony or have simply lost contact with family members.
The change of country of residence gives some people a false sense of immunity, thinking that the administrative bureaucracy between countries will free them from any problems. Hiring our private detective services will free you from these obstacles and you will achieve the desired result in a very short time.
If your partner is traveling to any country in the European Union, with friends or on a business trip, our detectives can inform you of all his movements in the area: places he visits, living hours and the companies he frequents. With this truthful information and numerous videos and photographs, you will be able to check if your behavior is appropriate.
If your potential partners, suppliers or customers are located in a foreign country within the EU, we can provide you with the information you need for your decision making. Our team of detectives and mystery clients will provide you with on-site information. Do not blindly trust the information provided to you, check it with our research service.
If you want truthful information, hire Omnia Veritas, our team of detectives is serious and efficient and our commercial team will assist you, before and during the investigation, in a personal way, 24 hours a day.
Call our detectives in Europe now
Call 686 669 705, we will attend you personally, gathering the information you provide and offering you a quote as accurate as possible.
We answer the phone 24 hours a day in Spanish, English, German and Italian.
Detectives Europe
Investigation Europe, investigation in the European Union, detectives europe, detectives in the European Union, private detectives Europe, private detectives European Union, detective agencies in Europe, private detective agencies in Europe. Austria, Belgium, Bulgaria, Croatia, Cyprus, Czech Republic, Denmark, Estonia, Finland, France, Germany, Greece, Hungary, Ireland, Italy, Latvia, Lithuania, Luxembourg, Malta, Netherlands, Portugal, Romania, Slovakia, Slovenia, Spain, Sweden, United Kingdom, United States, United Kingdom.
The following two tabs change content below.
Director en Omnia Veritas y detective privado con licencia 2265. Tel: +34 686 669 705 GM of Omnia Verita and private investigator. Cell: +34 686 669 705
Latest posts by Fernando Mairata (see all)